Practice Drivers License & Learners Permit Test Questions - Updated 2023
Pass the drivers license & learners permit test guaranteed! Our online DMV permit practice test questions come with detailed answer explanations updated for 2023. Our drivers license & learners permit practice test questions has helped thousands of DMV test takers pass the driver's license and driving permit tests. Our DMV practice test program comes with a 100% Pass Money-Back Guarantee!
Get 750+ online driver's ed practice test questions, including road signs, rules of the road, traffic control devices, safety, vehicle operation and general driving knowledge. You also get access to our drivers test flashcards, comprehensive video series, a DMV vocabulary glossary, and your DMV state test manual.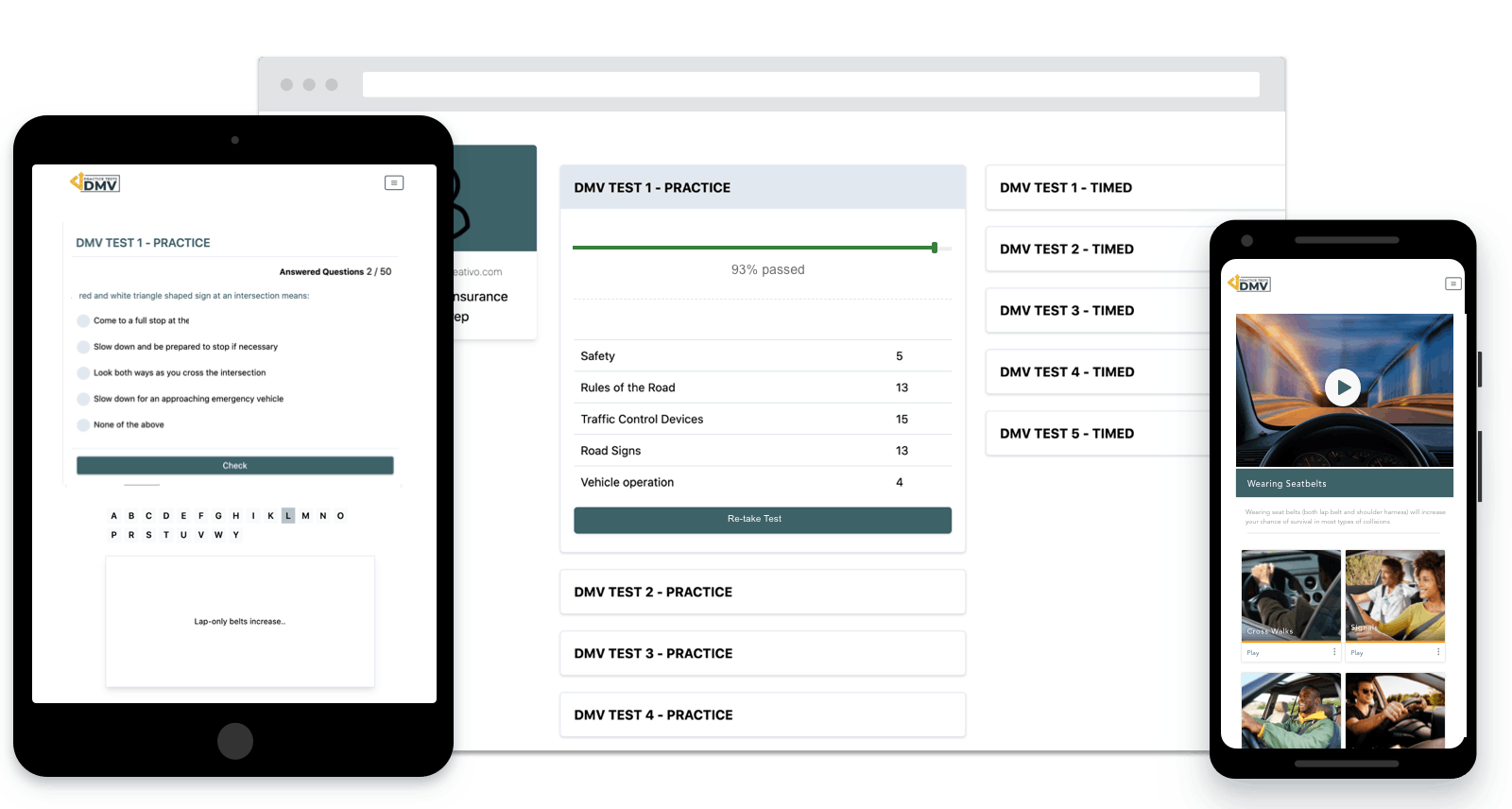 Pass The Driver's License Test Guaranteed
Our DMV Driving Test Prep Includes:
750+ DMV Test Questions & Answers
On-The-Road Driver's Ed Videos
Take Unlimited DMV Tests For 1 Year
Practice Mode & Timed Exam Mode
DMV Vocab Flashcards & Glossary
Your State DMV Driving Manual
Rules & Regulations Updated 2023
Support From DMV Liability Attorney
Gain instant access to 750+ DMV driver's test practice question (updated 2023) that are similar to the ones you will find on the actual DMV test.
Driver's License Test Study Vocabulary Flashcards & Keyword Glossary. You must know your vocabulary terms to pass. This is very important!
"Being able to take the DMV tests on my computer or phone was a big help. I used any free time I had to study. I felt totally prepared taking that test..."
Customer Support Services With a Department of Motor Vehiciles Attorney - If you have any questions at all please contact us.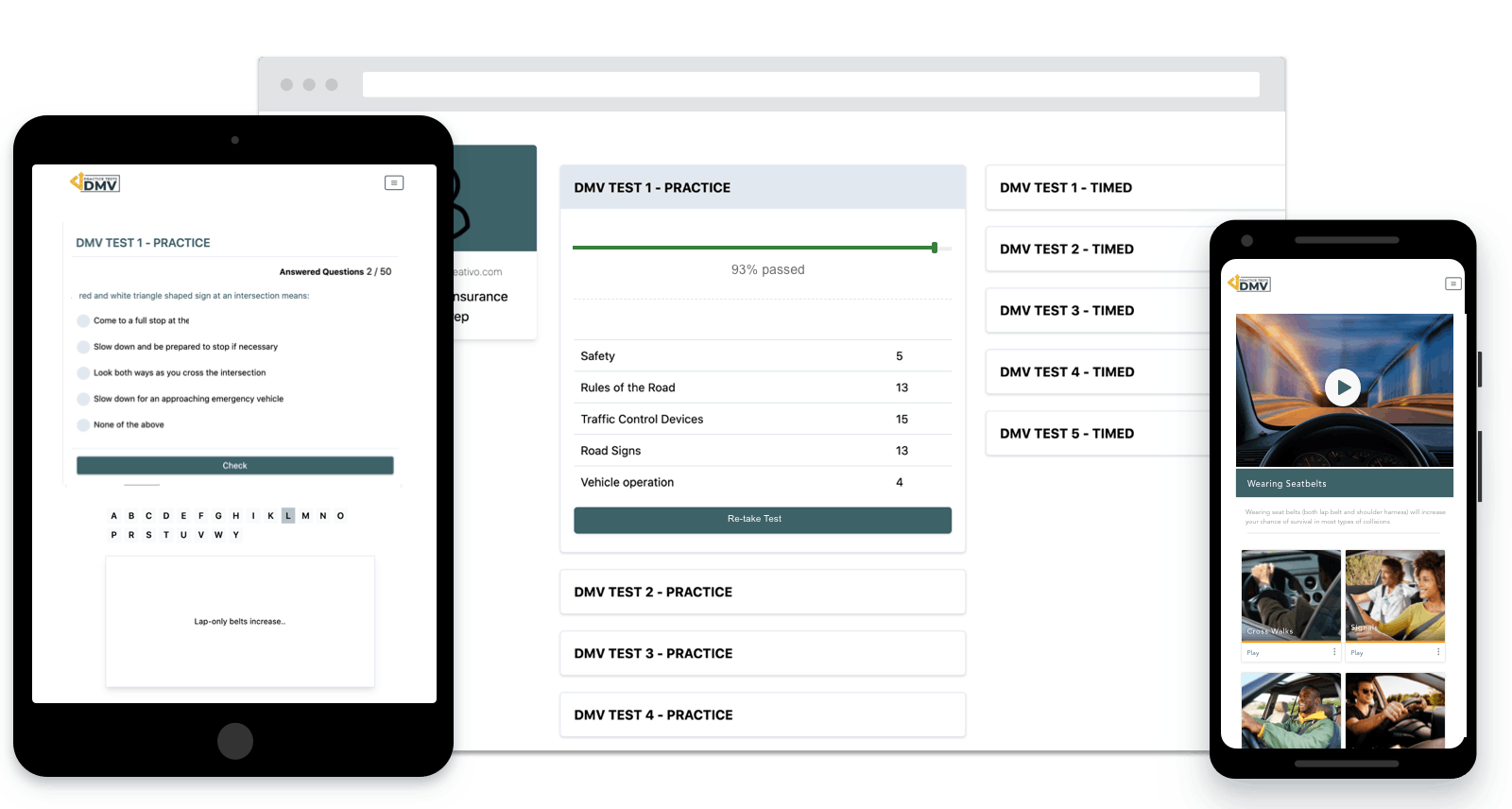 Ask About Our 100% Pass Money-Back Guarantee
Pass your driver's license test on the 1st try guaranteed!
With our online driving exam prep, you will gain instant access to 750+ practice DMV test questions (updated 2023). Study on any device and on-the-go!
You will also get instant access to in-the-field driver's ed videos, flashcards with the important DMV vocabulary terms and glossary, your state DMV manual, and more!
Our DMV Driving Test Prep Includes:
750+ DMV Test Questions & Answers
On-The-Road Driver's Ed Videos
Take Unlimited DMV Tests For 1 Year
Practice Mode & Timed Exam Mode
DMV Vocab Flashcards & Glossary
Your State DMV Driving Manual
Rules & Regulations Updated 2023
Support From DMV Liability Attorney